Golden Ticket competition worth more than £500 each launches Great Yarmouth summer season
Summer in Great Yarmouth officially started this week with the launch of Visit Great Yarmouth's first Golden Ticket competition.
Five Golden Tickets worth more than £500 each will give winners the full Great Yarmouth seafront experience of fun, spectacle, attractions and eating out.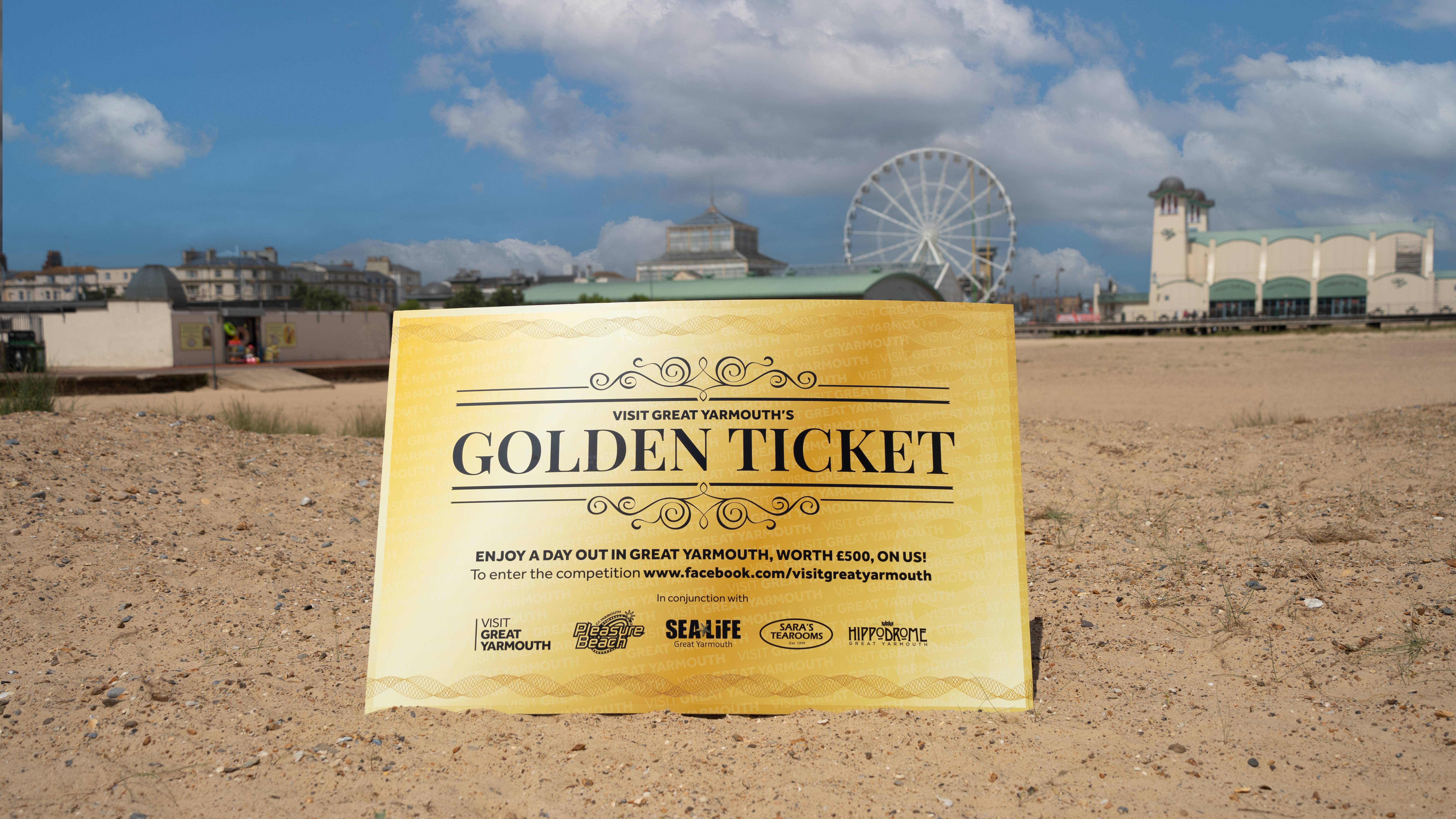 The cost-of-living crisis and soaring fuel prices have brought businesses together to give families and groups of up to six the chance to win tickets for great days out along the Golden Mile.
Each ticket will include entry to The Pleasure Beach, including the Upside-Down House and the crazy golf in the Pleasure Beach Gardens, The SEA LIFE Centre, The Hippodrome Circus's Summer Spectacular and afternoon tea at Sara's Tearooms for up to six people.
The tickets will be up for grabs in five consecutive weekly competitions throughout the summer holidays on Visit Great Yarmouth's Facebook page.
www.facebook.com/VisitGreatYarmouth
A new winner will be selected each week.
Lyndon Bevan, Visit Great Yarmouth chair, said:
"Along the seafront there is such a fantastic array of activities, attractions, and food to suit all ages and budgets, from white knuckle rides to the aquarium to crazy golf. The competition will highlight all and more that people can enjoy within a short distance."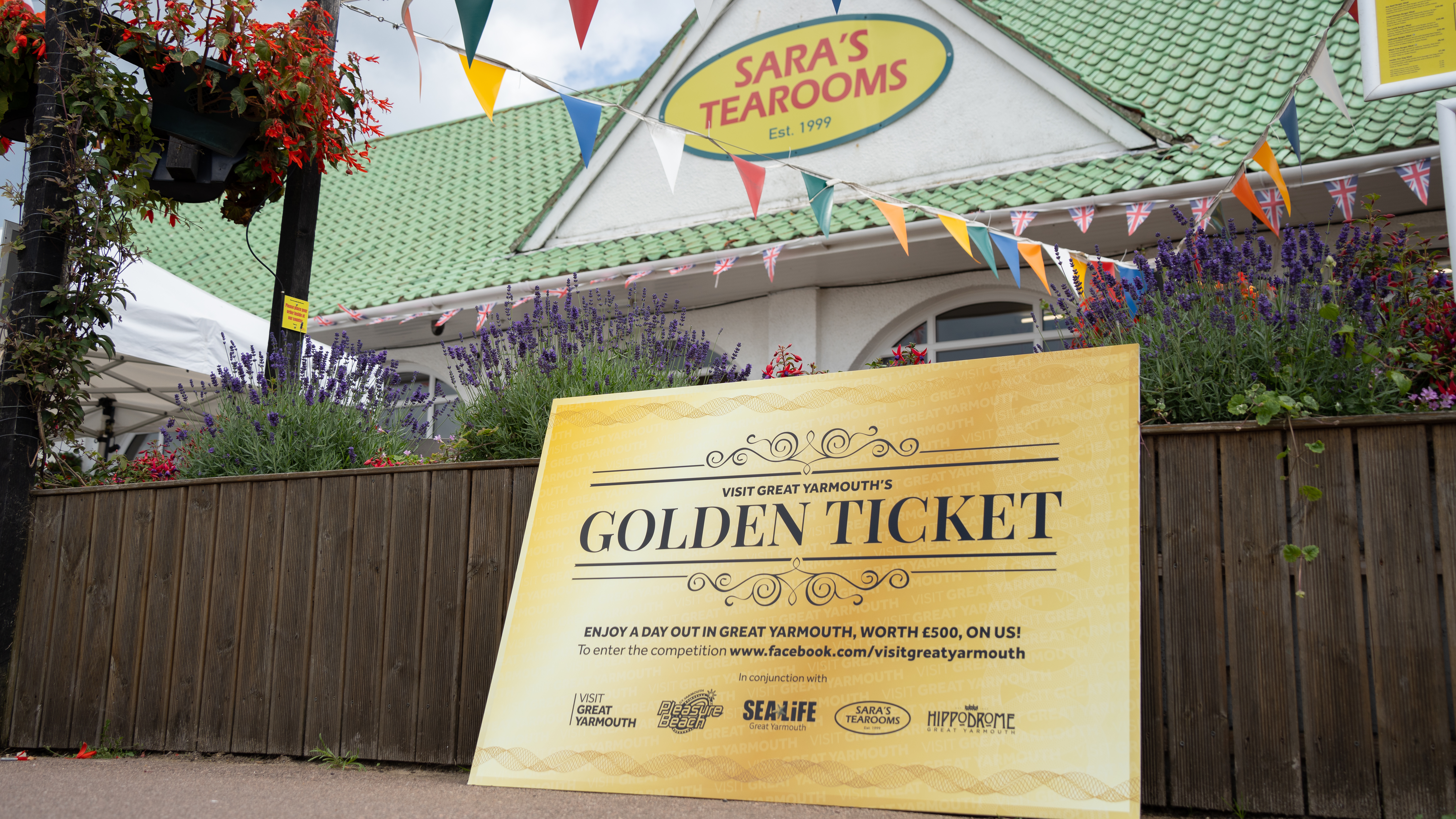 Asa Morrison, chief executive of Visit Great Yarmouth, the trading arm of the Great Yarmouth Tourism and Business Improvement District (GYTABIA), said:
"It is wonderful that our partners have come together to contribute to these Golden Tickets and work with us for the benefit of our destination. This is something to celebrate for 2022 to bring visitors in to enjoy our brilliant Great Yarmouth seafront area."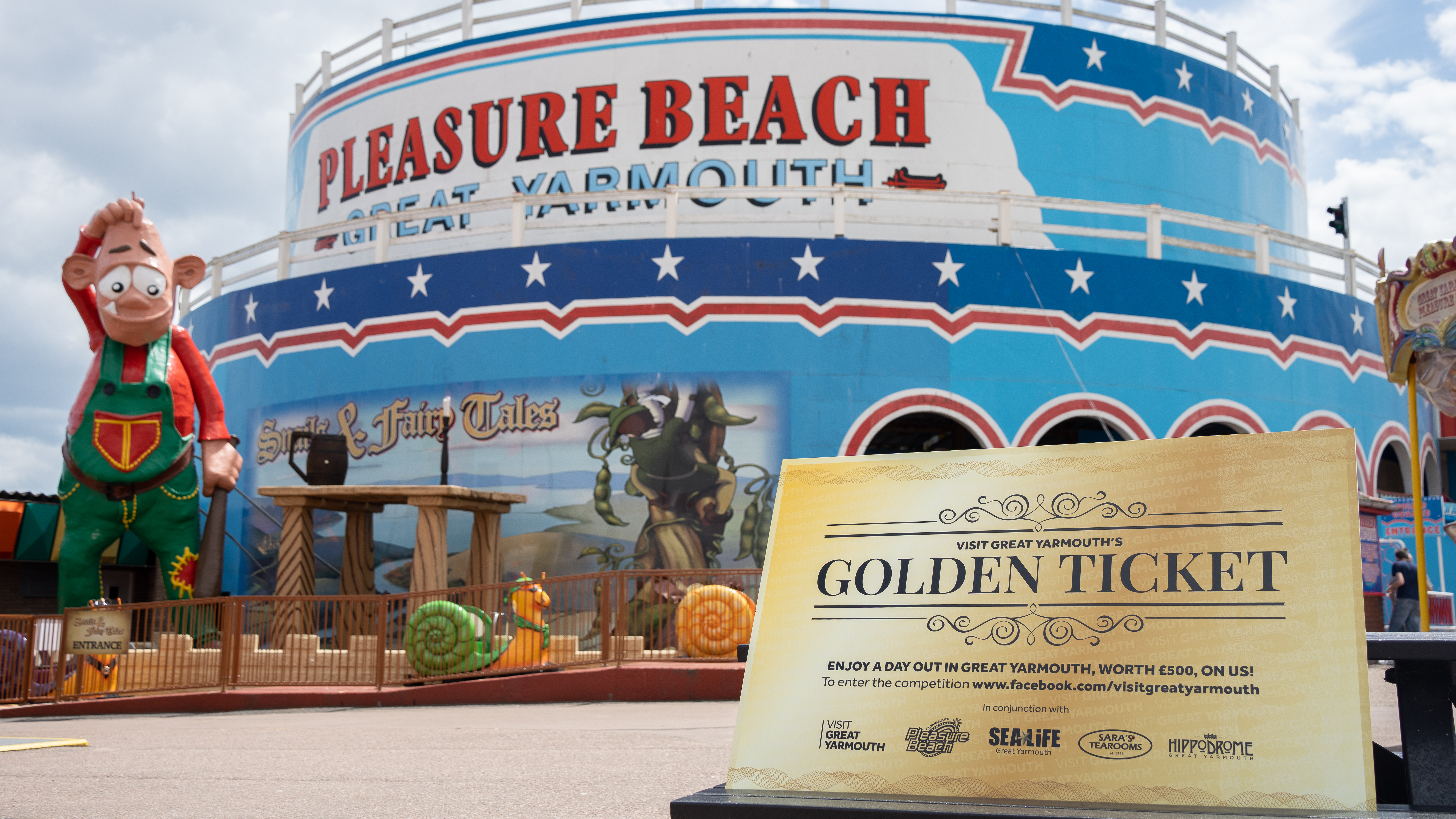 Nathan Barnett, manager of the SEA LIFE Centre said:
'This is one of the biggest prizes we have given away in Great Yarmouth and really demonstrates how we work together as businesses in the community to support tourism.
It's the right time to be doing things like this. There have been lots of difficulties such as the cost of living and the elevating fuel prices, so this Golden Ticket is the chance to give a family the opportunity of a great day out in Great Yarmouth."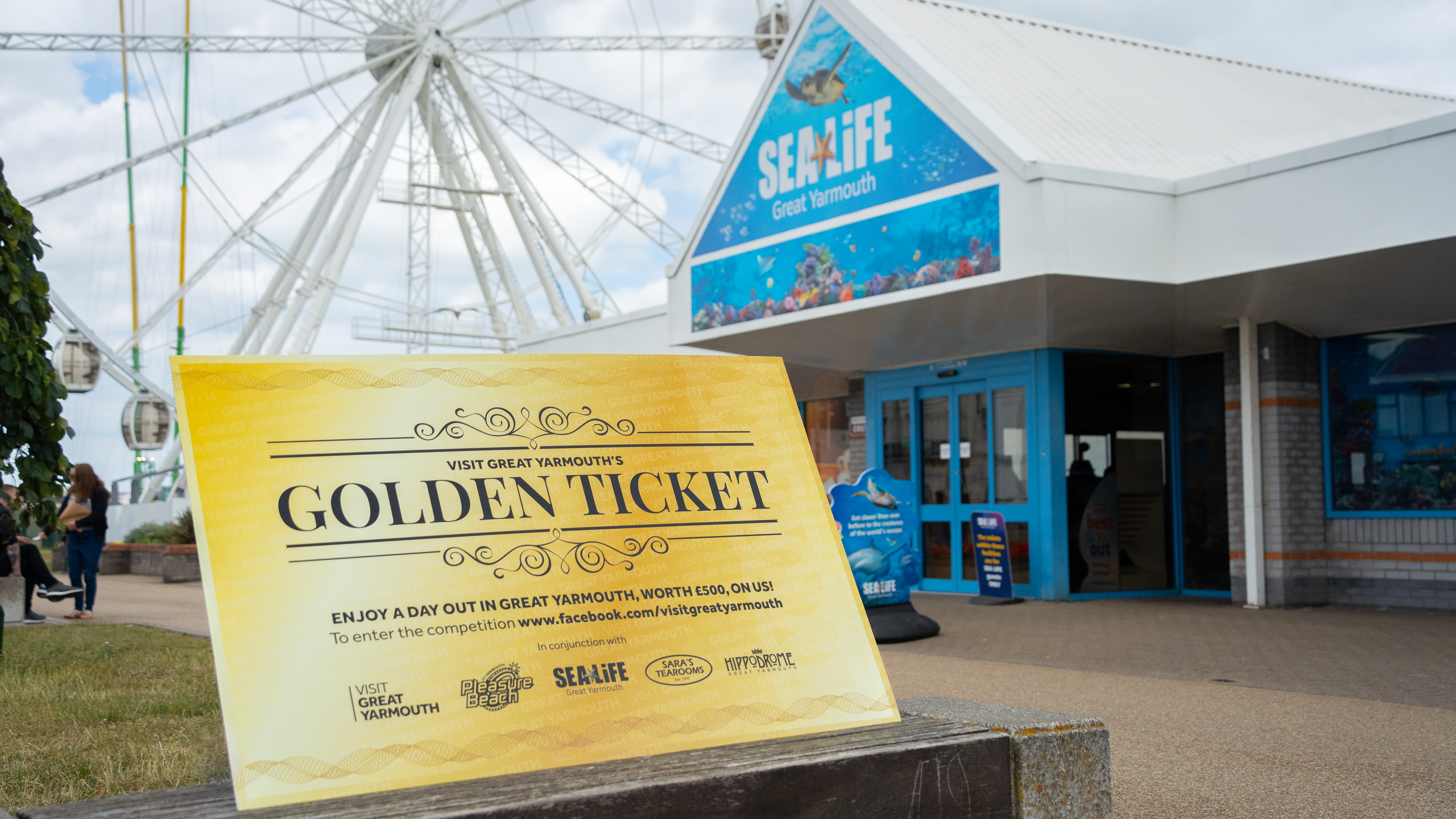 Ben Jay, of the Hippodrome Circus, that opened its Summer Spectacular and Water Show Wednesday July 5, said:
"Great Yarmouth businesses work together for the benefit of Great Yarmouth. We are not rivals.  There are attractions outside and inside to offer visitors lots to do whatever the weather. A great day out is what Great Yarmouth can guarantee."
Great days out can end this year with spectacular weekly free firework displays this year at Great Yarmouth and Hemsby.
Every Wednesday from 3-31st August, street performers will be along the seafront prior to firework displays. From huge puppet eyes parading amongst the crowds to roaming dinosaurs.  Animated giants will delight the crowds at 5pm then again at 9pm ahead of the firework display. For more information https://outtherearts.org.uk/events/big-wednesdays/
At Hemsby on Tuesdays from 26th July to 30th August, there will be fireworks and circus skills on Hemsby Beach before free firework displays light up the sky at 10pm.
Adding to the fun and to keep the early evening crowd entertained, they will also be an exciting street performance-led circus skills and fire show. For more information www.great-yarmouth.co.uk
On July 27th, the Pleasure Beach also has a firework night.