Greater Yarmouth Tourism and Business Improvement Area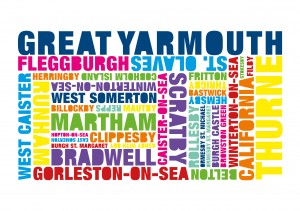 Welcome to the website of the Greater Yarmouth Tourism & Business Improvement Area (GYTABIA) which aims to keep you up to date with the exciting projects & events being delivered to help and support your business.
The borough of Great Yarmouth is home to one of the UK's top holiday resorts encompassing beaches, broads, heritage and beautiful countryside. As competition grows from other resort areas we stand to lose ground unless we continually maintain, support or improve our offer. With the help of the Greater Yarmouth Tourism & Business Improvement Area we have now been able to support many projects & events covering the whole borough.  We have also been able to stage a much larger marketing campaign to increase awareness of the magic of the offer we have in our corner of the UK and in 2018 we staged an enormously successful air show – which was one of the largest events ever staged in the borough.
Businesses have just cast their votes for the 2nd term of the business improvement district and the board are very pleased that a majority voted in favour of the proposals which were put forward in the business plan.  This is a vote of confidence in what the BID has delivered and its plans for the next five years.   We will shortly be entering year 1 of the 2nd 5 year BID term and our aim is to continually strive to support every levy payer so that at the end of this 1st BID term and for the next 5 years they will feel confident that the BID has worked and will work for them.