2018 Tourism & Business Awards
The Tourism & Business Awards celebrations are fast approaching – to be held on the 21st March in the fabulous Assembly Room at the Town Hall Great Yarmouth 12 for 12.30pm. We will be awarding those businesses who have gone that extra mile by recognising and celebrating their achievements…    We asked you to nominate outstanding businesses and individuals/groups within the listed categories – and you have in droves, we have had a record number of entries this year.   The final nominations are in and we are now in the process using an independent panel to judge the nominations.
If you would like to join us in celebrating the borough's outstanding businesses for 2017 – tickets are £20 and include a 2 course lunch with wine and a reception drink on arrival.
> Read more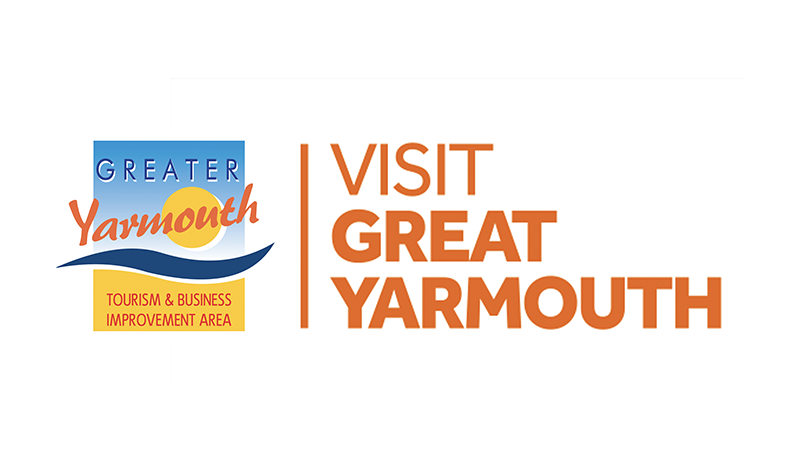 Haven Great Yarmouth Airshow
Trade Application packs are now available for you to download below.  If you are a BID levy payer please download the BID levy payers pack for either Great Yarmouth or Gorleston or both.  For non BID levy payers please download the non BID levy payer application pack.  There is an application form for charities please contact me for more information on (01493) 846492
Sponsorship Guide Packages are available for download below
Tender Process for Bars & Ice creams is now closed.
Alternatively to enquire about trade application packs please do not hesitate to email Karen Youngs using the email address karen@gyta.com or if you have any further queries please call Karen on Great Yarmouth (01493) 846492
> Read more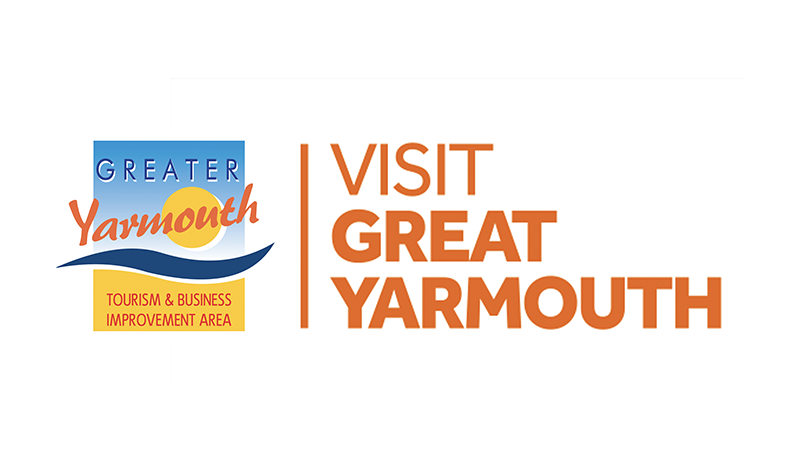 GYTABIA are proud to support Gorleston's Big Christmas Switch on Sunday 26th November with festivities starting at 12 noon with the light switch on at 5pm and the grand finale fireworks at 6pm.
> Read more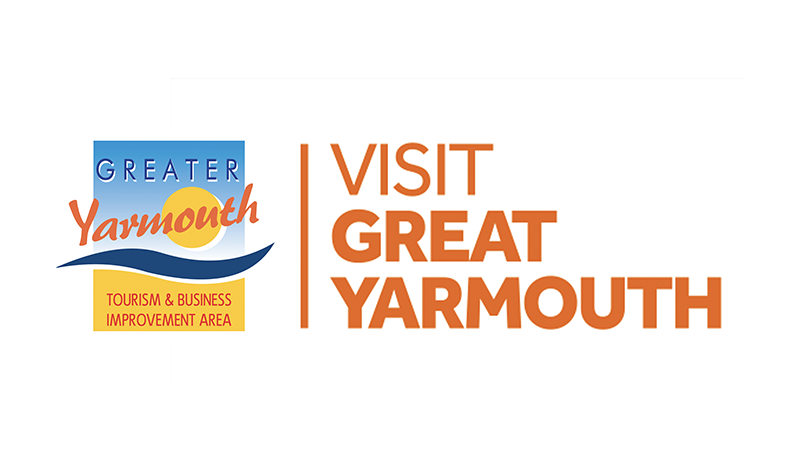 Tuesday December 12th has been selected as the date for the 2018 year launch celebrations – a get together to celebrate the business year to come and the year that has been.  It will be held at the Drill Hall on York Road, Great yarmouth and hosted by SeaChange Arts and invites will be circulated to all BID levy payers.  If you don't receive your invitation by the end of November and would like to join us please call Karen Youngs on (01493) 846492 or email karen@gyta.com
> Read more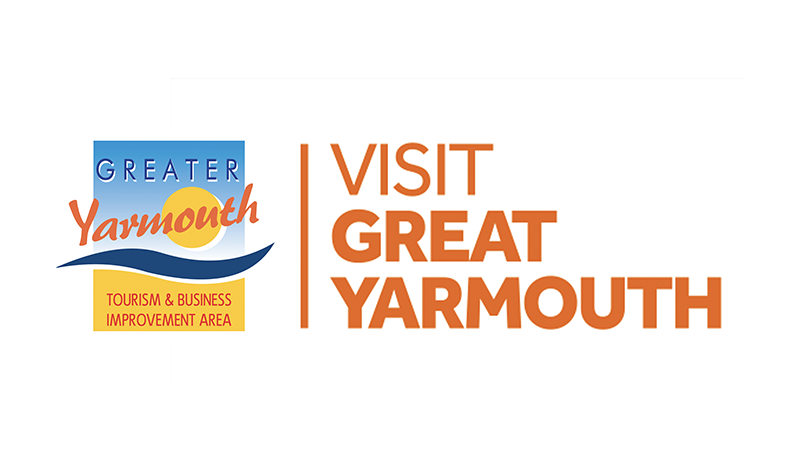 The Haven Great Yarmouth airshow dates are Saturday & Sunday 16th & 17th June 2018.  BID levy payers and voluntary BID levy were given the opportunity to apply for trade concessions prior to them being offered nationally however applications have now been offered nationally. if you have any queries about trader or sponsor packages please do not hesitate to contact me Karen Youngs either via email karen@gyta.com or telephone (01493) 846492 or via post to GYTABIA, 25 Marine Parade, Great Yarmouth NR30 2EN
Please find below a traders flyer for you to download which contains information about road closures and deliveries and other FAQ's
For further details about the airshow programme please click on this link to take you direct to the Haven Great Yarmouth Airshow website for the latest information on displays and parking and other information

> Read more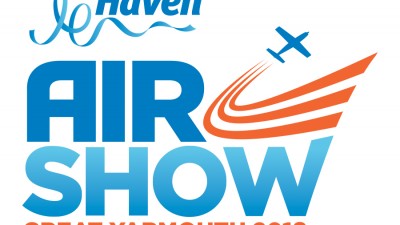 We are now accepting project funding applications for 2017/2018.  Blank copies of the application forms are on this website under the 'General Information'tab and also available for you to download on this post.  Please fill in and return to Karen Youngs, Maritime House, 25 Marine Parade, Great Yarmouth NR30 2EN
> Read more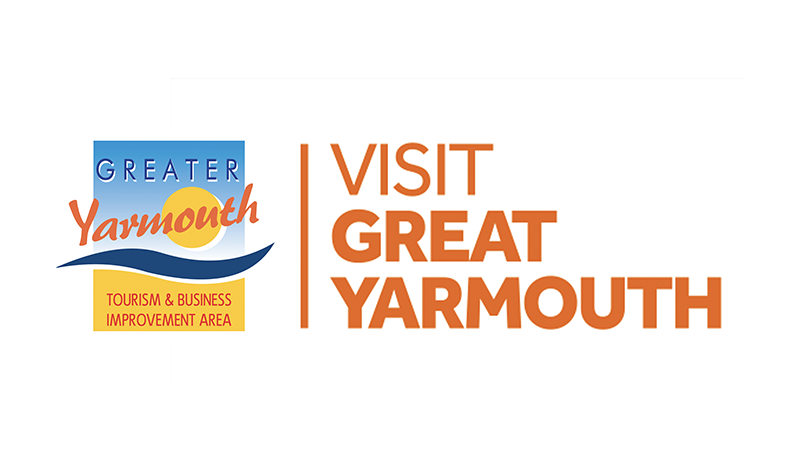 Villagers in Fritton have proudly unveiled a new sign thanks to a generous grant.
Artist Fiona Davies was commissioned by the Greater Yarmouth Tourism Business Improvement Area (GYTABIA) to provide a new fibreglass sign after years of weather exposure left the original one beyond repair.
With £4,000 available Ms Davies has created a sign that mirrors the carvings found on the original, which was erected close to St Edmunds Church in 1986.
It depicts the historical church, military associations and the wildfowling husbandry carried out on the lake at Fritton Decoy during medieval times.
The sign, which has been installed opposite the village hall, took six weeks to complete using acrylic paint with a car lacquer to give added protection from weathering.
> Read more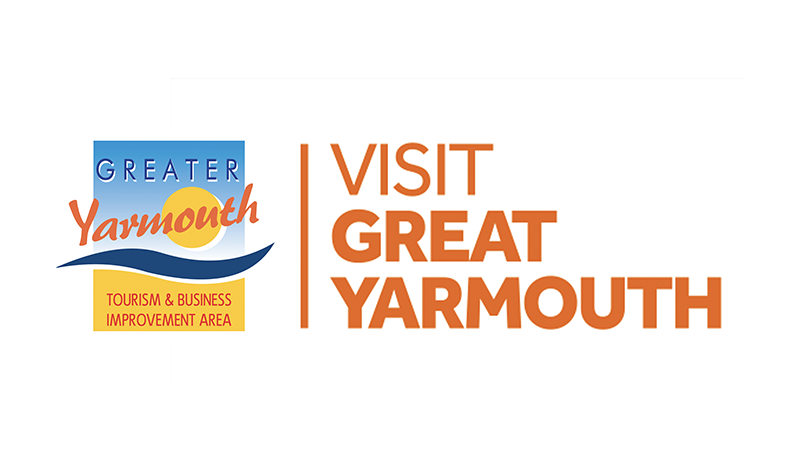 This year we will be visiting the beautiful resort of Weymouth on the 26/27/28th September 2017.  For more information please download the flyer below giving more information and also the booking form. Every year there is a mix of private traders and councillors/officers from the public sector.  All attendees pay for themselves and look forward to learning information from our host resort which we bring back to further enhance our great borough. I look forward to hearing from as many of you as possible.
> Read more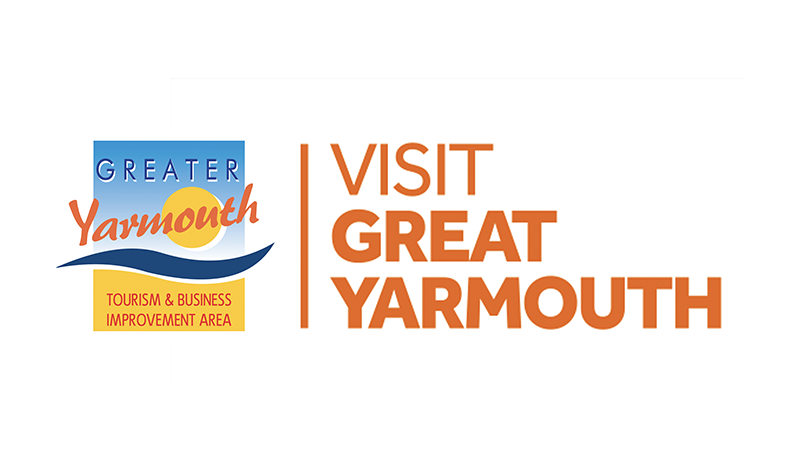 05/07/2017
One of the world's largest remaining wooden tall ships is set to sail into Great Yarmouth's South Quay.
Kaskelot, a Danish three-masted barque is the first boat confirmed for this year's Great Yarmouth Maritime Festival on September 9th and 10th.
It will be the first time the vessel has ventured to the celebrated event, but she is no stranger to the limelight having played a pivotal role in the Poldark television series and a number of Hollywood movies.
Her appearance was confirmed to the event sponsors during the launch of this year's festival at The Imperial Hotel in Great Yarmouth on Monday.
Representatives from sponsor companies Seajacks, Peel Ports, Great Yarmouth Borough Council,
> Read more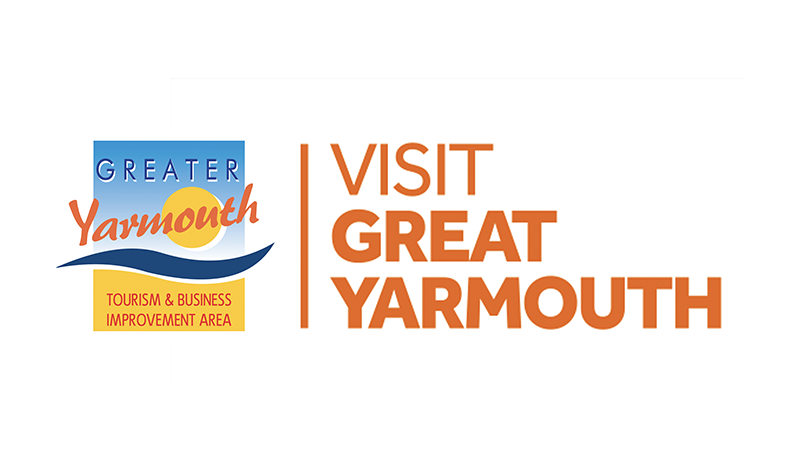 Two free festivals for Great Yarmouth
Holidaymakers from Buckinghamshire are being encouraged to head for the region's biggest tourist resort for two major free events on consecutive weekends.
Tourism chiefs at Great Yarmouth, one of the country's most popular holiday destinations, are looking forward to a jam-packed extended summer season buoyed by two unique festivals, which illustrate the area's rich and varied cultural offer.
The town will be celebrating all things nautical with ships and shanty singing one weekend, followed by audacious displays of circus skills and street arts the next.
The Great Yarmouth Maritime Festival, which takes place on September 9 and 10, will see the historic South Quay transformed into a showcase for the town's nautical heritage.
> Read more